The Banks Family Welcome Livestock Back To Oldstead Farm
August 3, 2022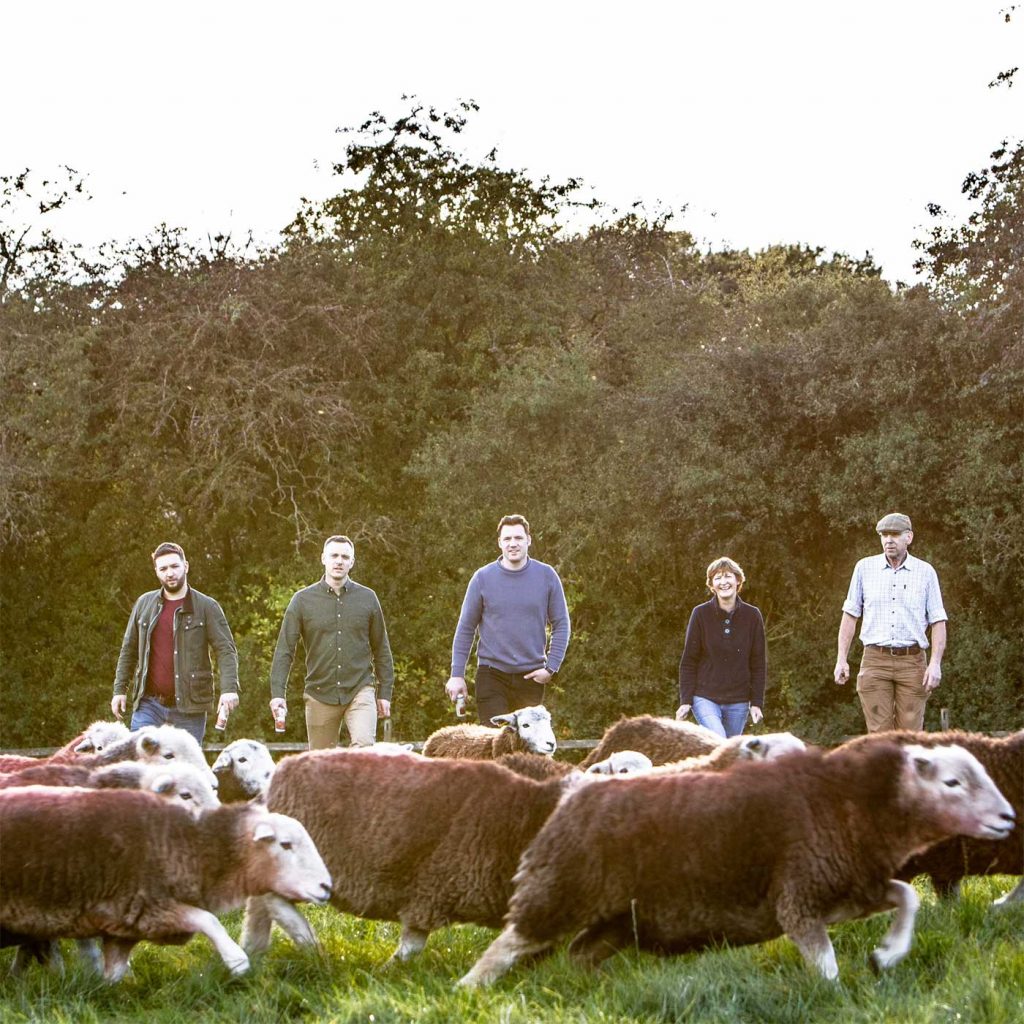 Following the recent addition of livestock to our 160-acre family farm in Yorkshire, we're launching limited-edition breakfast and BBQ boxes through our nationwide premium delivery service, Made in Oldstead.
Our farm, headed up by Tom Banks and Christie Banks drives the menus at both of our Michelin-starred restaurants, The Black Swan, and Roots. The land, which used to be purely arable, is now home not only to fruit, vegetables, flowers, and herbs, but also to an impressive array of livestock.
The past year has seen the team build a herd of 52 Dexter cows and a bull, 2 Jersey cows, 21 gimmers, 35 lambs and 30 pigs, helping us to further our pursuit of self-sufficiency and commitment to sustainability.
Tom and Christie have been championing a host of breeds which lend themselves well to different dishes and play a role in the regeneration of the farm. The Oxford Sandy and Black pigs are great for charcuterie and bacon, while the thick layer of fat from the Saddlebacks, currently enjoying the farm's leftover purple sprouting broccoli, goes into their breakfast hash browns.
The new boxes, which launched this month, include a number of ingredients direct from the farm, not least an array of pork from the Oxford Sandy and Black pigs which are butchered with the expert help of David Lishman of local Lishman's Butchers.
The Oldstead Breakfast Box (£45 for two) features an array of the produce – from Oldstead Pork Sausages to Pig Fat Hash Browns; Smoked Oldstead Back Bacon to Black Pudding – and is available to customers nationwide. Sides include Paris Brown mushrooms, Burford Brown eggs; apple & lemon verbena juice; sourdough bread; blackcurrant & sweet cicely jam; sour butter and yoghurt with rhubarb and granola.
The Oldstead BBQ Box (£75 for two) presents Oldstead Pork Sausages alongside some of the more premium cuts from our local meat suppliers such as the Pork Tomahawk and Black Garlic Glazed Beef served with a delicious selection of sides such as Macerated tomatoes; Courgette and Yorkshire Fettle Salad; Dressed New Potatoes tossed in a hay-infused oil and Shredded pickled cucumber. Several homemade sauces and condiments add to the experience, including Beetroot BBQ Sauce, fermented sweet chilli sauce, romesco sauce and roasted garlic and lemon.