Tommy Banks Launches His Academy Apprenticeship Programme
March 22, 2023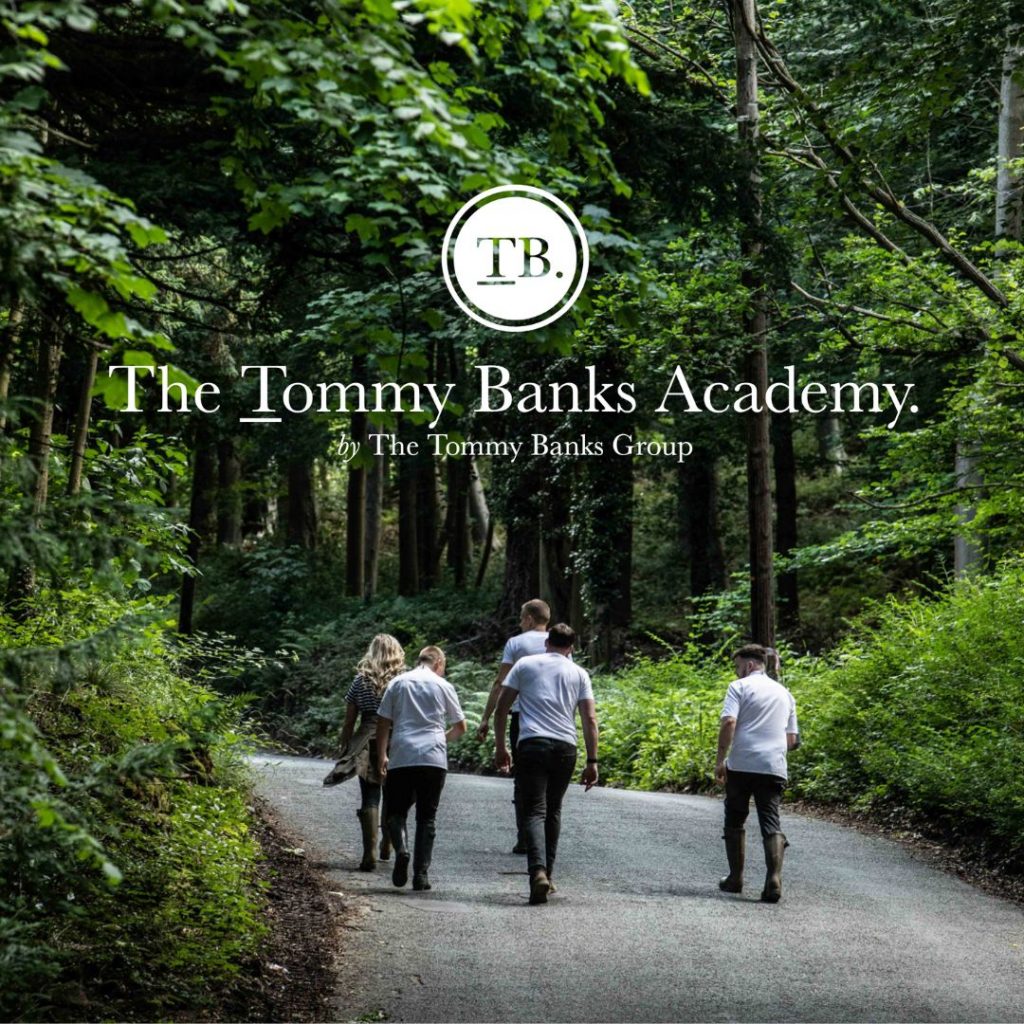 Introducing the Academy; our brand-new, exciting apprenticeship programme for aspiring hospitality professionals aged 16-18.
In partnership with York College, our Chef or Front-of-House apprenticeship programme is an exclusive opportunity for young, passionate people to begin their career in one of the UK's top independent hospitality groups.
As part of the two-year programme, apprentices will be given the opportunity to train, learn and work across our collection of establishments, including our Michelin-starred restaurants The Black Swan at Oldstead and Roots York, our country pub The Abbey Inn, and premium at-home delivery service Made In Oldstead, as well as our busy calendar of prestigious events such Lord's Cricket Ground, Twickenham Stadium and more.
Our apprenticeship programmes provide certification up to NVQ Level 3, with scope to continue professional development within our businesses on successful completion.

OUR APPRENTICESHIP PROGRAMMES
Front-of-House Apprenticeships
Aimed at aspiring restaurant and hotel managers, our Front-of-House apprentices will learn from exceptional managers across the business covering operations, drinks production & development, reservations, marketing, logistics, HR and much more.
Chef Apprenticeships
Aimed at future chefs, apprentices will learn on-the-job from exceptional chefs within a highly-skilled kitchen brigade, whilst working with premium home-grown seasonal produce and high-quality equipment and tools. You'll cover everything from basic knife skills to working on a section and the fundamentals of service.
WHAT WE OFFER
– £14,500 first year salary & excellent tips paid monthly
– Transport from Oldstead to our other businesses as part of the apprenticeship scheme
– The opportunity to learn about farming, foraging, growing produce and rearing livestock as part of all our academy apprenticeship schemes, with compulsory time spent on our farm and in our kitchen garden
– Freshly cooked staff meals
– Staff discounts across the group
HOW TO APPLY
For more information about The Tommy Banks Academy or if you wish to apply, please get in touch by emailing careers@tommybanks.co.uk